Today is the Third Thursday of May... & I've got a treat for you :)
So,
Miss Krista
and I are creating a new link-up opportunity. It's a monthly link-up. And the theme is Date Disasters. You may have read a few of my disaster dates recently, in the past, or in a guest post. We thought it would be fun to share our bad dates every month!
I hope you all would be interested in joining in on the laughs with us!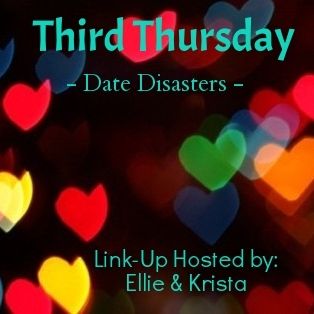 The link up will begin next month on June 19th
If you would like us to remind you about it, shoot us an email and we'll put ya on the reminder list!!
I'm super excited!
Ellie's Email:
sh21fhl@gmail.com
Krista's Email:
kristaketterhagen@gmail.com