Hello New Readers! I love finding out that new people are enjoying my posts :)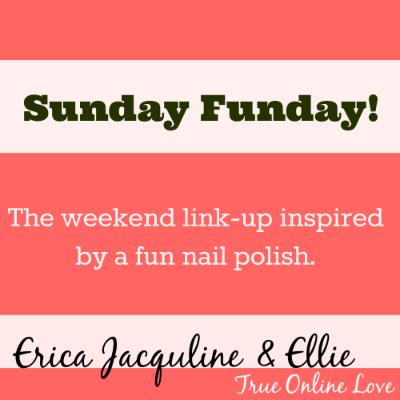 I'm so excited to be Co-Hosting the Sunday Funday link up with
Miss Erica
!!
I've got some cute & fun stuff to share thanks to the lovely interwebs. I've planned a super fun Sunday with a really great friend of mine watching Netflix, maybe a little wine & pizza, and of course hashing it out about the jerks online (and offline!).
But you'll get to read about that in my weekend recap tomorrow!
First I just wanted to share this awesome video of a dog salsa dancing:
Nothing like an adorable Golden Retriever doing the Merengue!
I recently created a Pinterest solely dedicated to Ecards and Funny Kitty Memes, which is pretty awesome if I do say so myself! If you like to laugh along to kittens and ecards, you're more than welcome to follow me on there. I never really got that involved in the whole following process or "so&so repinned your pin" kind of thing. I just go on there and type in cats in the search bar and hey..day planned right there.
Nothing like a good bottle of Moscato to go along with the kitty memes. You gotta get the good stuff though!
<<
The best you'll ever have! Although, someone told me the Cupcake Moscato is really good, but something about the word cupcake being involved makes me a little leary.
Well, my Sunday is going fantastical so far! Hope you all are having a good Sunday Funday! Tell us all about it & link up :)