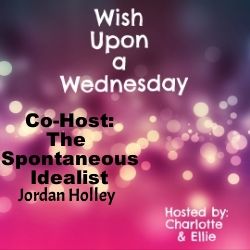 One full month of wishes down, plenty more to go!!
Go check out our Co-Host, Miss Jordan at her blog home:
The Spontaneous Idealist
I have no words to describe this Beauty ...pun intended
If I can lose 10 lbs by May, I will purchase this tank!
I'm in desperate need of a new bedding set, but this one is a bazillion dollars.
Psh...tennis balls are for babies.




What are you wishing for this week?!
01. Follow your hosts (&cohost) with Bloglovin', GFC, and/or Twitter
02. Leave a comment so we can all follow back
03. Grab the button and add it to your weekly wish list post
04. Answer this, "What are you wishing for this week?"
05. Visit the other bloggers who have linked up and comment on their post
06. Tweet, pin, and share the blog hop to help us grow as big as possible!
Interested in co-hosting? Send us an email!
Charlotte's email: velvetandvinylscom@gmail.com
Ellie's email: sh21fhl@gmail.com